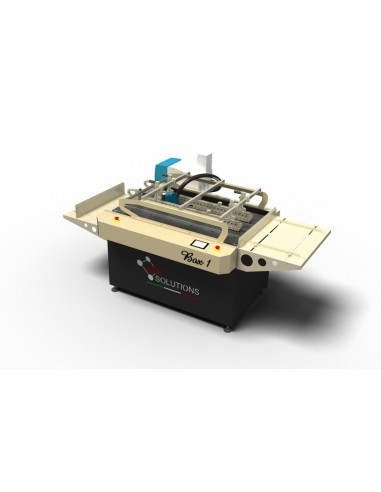  
Box 1
Box 1
Box 1 is a semi-automatic machine designed to fold and glue straight-line boxes in automatic way, with manual feeding.
Box 1, folding and gluing machine composed of:
Hand feeding feeder.
Folder flap group, ready to add hot melt gluing system and double-sided tape applicator.
Folding tools with no. 6 transport devices BRUCO with silicon wheels.
Delivery table.
No.1 Hot melt gluing system with no. 1 gun completely managed from the machine's 7-inch touch screen.
Optional on request:
Movable Tipper Fold Plate Kit
RAP, Tape Applicator System
RAP Strip, Tear Tape Applicator
Automatic Feeder
Hi speed Automatic Printed Label Applicator