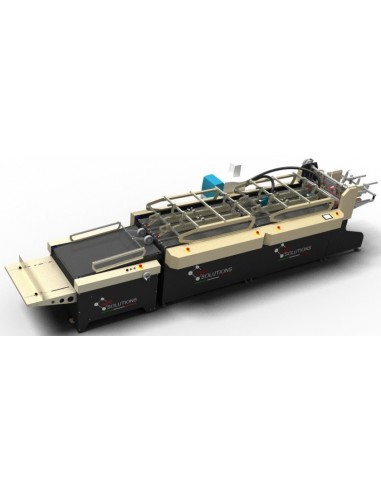  
Box Plus 2
Box Plus 2
Box Plus 2, automatic machine designed to fold and glue straight-line boxes, crash-lock bottom boxes, shopping bags, envelopes and folders. It can also apply double-sided tape on paper and carboard.
Box Plus 2, folding and gluing machine of:
Full automatic continues feeder (Feeder Plus)
Folder flap group ready to add hot melt gluing system and double-sided tape
Folding tools with no. 13 transport devices BRUCO with wheels
Automatic delivery table
No.1 Hot melt gluing system with 3 guns completely managed with the machine's 7 inch the touch screen. 
Optional on request:igig
Movable Tipper Fold Plate
Special Rotation System on 90 degrees
RAP, Double-sided Tape Applicator
RAP Strip, Tear Tape Applicator
Inserter
3D System Device
Hi speed Automatic Printed Label Applicator